BMS monitors all
individual units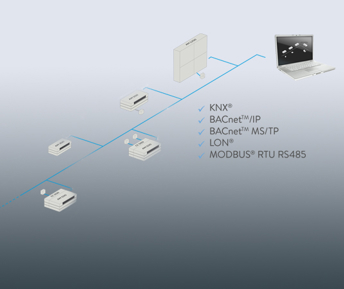 Airmaster air handling units are easy integrate with other building automation.
Creating a full overview of operations and programmable air handling units in relation to local use is easy with a Building Management System (BMS).
The units can also run fully automatically, but can be monitored using a BMS network. Airmaster motion sensor and CO2 sensorer can be connected, for data from the units and sensors can be transferred to the BMS network. This reduces installation, operation and maintenance costs.
When the control system is connected to BMS, all individual air handling units can be controlled and/or monitored by BMS.